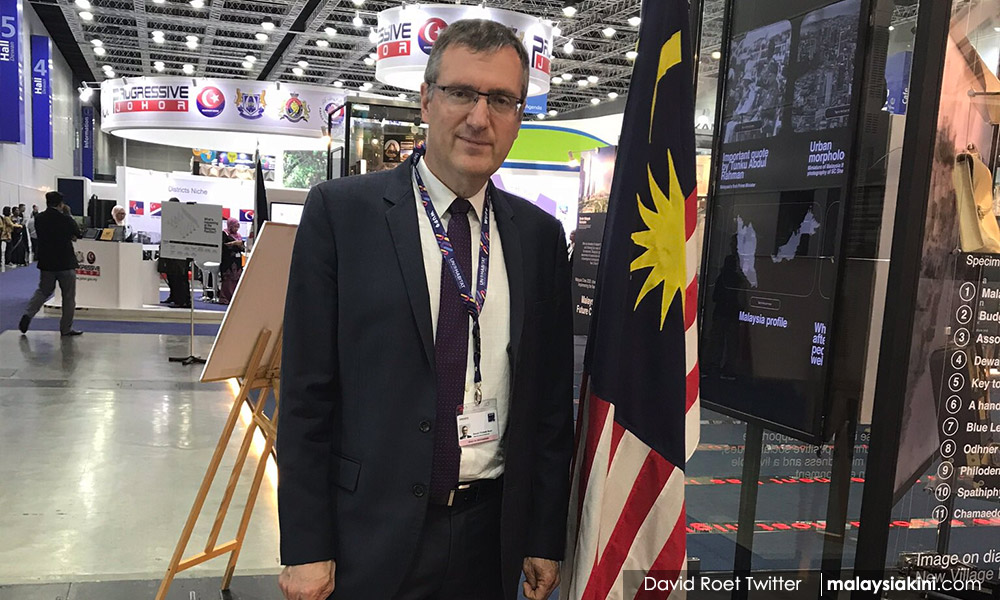 Israeli diplomat's visit: M'sia must abide by UN rules, say ex-diplomats
Published: 17 Feb 2018, 6:20 pm Modified: 17 Feb 2018, 6:38 pm
While no country can push Malaysia to recognise Israel and there is no pressure in the United Nations that can be applied against Malaysia in the matter, the country must allow any UN member states into the country when it is hosting a UN-linked event, said former diplomats.
"There's no pressure that can be applied on us to agree except if we are doing international events where no discrimination is allowed," former UN general assembly president Razali Ismail told Malaysiakini.
"If you want to do the Olympics, you cannot prevent somebody from taking part in something like that because that is an event that you cannot show any discrimination," he added..
Malaysia should not bar Israel from participating as it is an UN event. If it wants to then M'sia should forgo hosting such an event even if it is invited to do so. By barring Israel M'sia is acting like a pariah state.
Just imagine US barring N. Korea from attending the UN in N. York - would have caused great embarrassment and ridicule to the US.
Najib should act mature and not get M'sia and us M'sians embarrassed.