DAP lawmakers told to apologise to Pandikar, or else...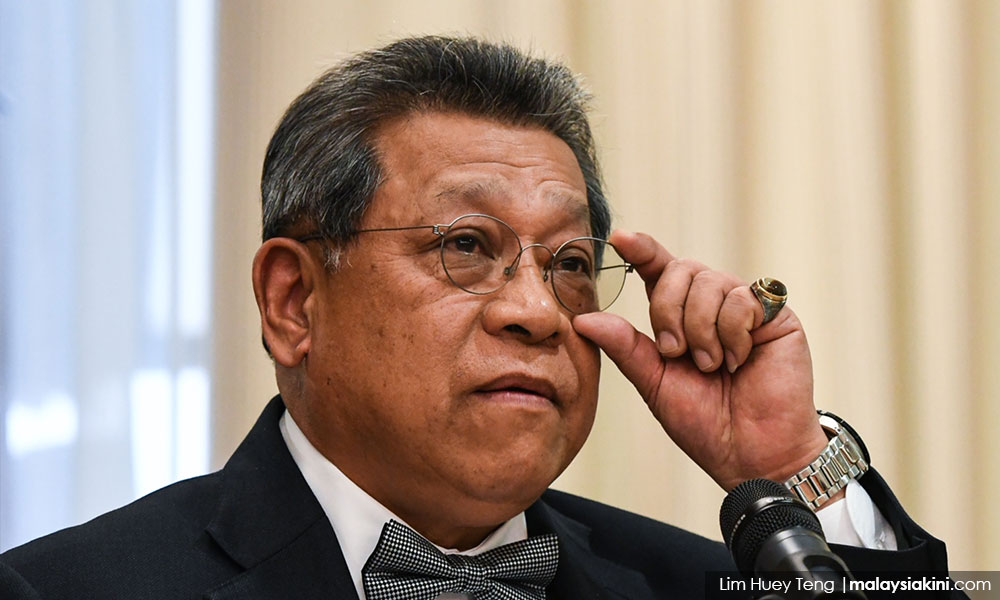 Three DAP lawmakers have been told to apologise to Dewan Rakyat speaker Pandikar Amin Mulia over remarks against him for disallowing an emergency motion on the seizure of the luxury yacht linked to businessperson Jho Low and questions related to 1MDB.
Pandikar, in a letter to Batu Gajah MP V Sivakumar, Beruas MP Ngeh Khoo Ham and Taiping MP Nga Kor Ming, said their remarks were an insult to the speaker and the House.
"As such, I am giving an opportunity to you to make an open apology in the House for the accusations made against the speaker.
"Failure to make an apology will result in stern action," the speaker said.
Now Pandikar is acting like Najib - using his position as weapon. Most of us know he is serving Najib and gang. Anything that is a threat or sees as one is automatically declined. As a Speaker he should be professional, impartial, yet he is not so, so he should RESIGN. We Malaysians should start a petition seeking his removal as Speaker.