TENGKU ADNAN AND TUAN IBRAHIM ARE FOOKING IDIOTS!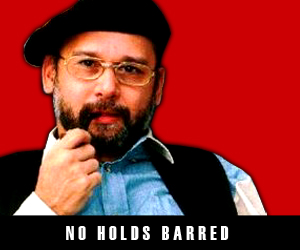 Please lah, PAS. At least retain whatever extremely little dignity you still have and leave. Stop grovelling at the feet of PKR and Pakatan Rakyat. Even if you have to die, die with some dignity and not like a pariah dog.
NO HOLDS BARRED
Raja Petra Kamarudin
Umno slaps Saifuddin with show cause letter for attending opposition function
(The Malaysian Insider) – Hours after attending the launch of the new opposition coalition, Pakatan Harapan, Umno man Datuk Saifuddin Abdullah was issued a show cause letter by his party.
Umno secretary-general Datuk Seri Tengku Adnan Tengku Mansor, who earlier said the party will initiate an investigation against Saifuddin, has confirmed that the letter has been sent to the Global Movement of Moderates CEO this afternoon.
He said Saifuddin has 14 days to respond to the letter.
********************************************
What the fook is wrong with Tengku Adnan? Just a few hours after Saifuddin Abdullah attends an opposition function and he gets slapped with a show cause letter. Tun Dr Mahathir Mohamad also attended an opposition function, not once but twice, and Tengku Adnan does not have the balls to do anything.
Tengku Adnan should try harder to prove what people say about him is wrong instead of proving them right with this idiotic move. Let's see whether Dr Mahathir will now also receive a show cause letter.
Yes, Adnan should show that he is a MAN and not cowardly big mouh! Go and issue Mahathir a show cause letter NOW!